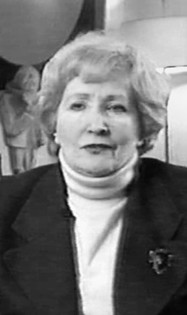 Norma Bosquet †29.03.2011 R.I.P

Norma Bosquet war Marlenes Sekretärin und wurde dann zu ihrer Freundin und Pflegerin. In Marlenes letzten Lebenswochen war Norma fast täglich bei ihr. Von unterschiedlichen Seite wurde bestätigt, dass Norma sich sehr um Marlene gekümmert hat.
Die Freundschaft zwischen Marlene und Norma hielt über Marlenes Tod hinaus an. Norma hat nie etwas negatives über Marlene gesagt. In ihrem 2007 veröffentlichten Buch Marlene Dietrich : Les derniers secrets, in dem sie sich an ihre Zeit mit Marlene erinnert, ist sie eine wahre Freundin von Marlene geblieben.

Norma Bosquet war verheiratet mit Alain Bosquet (eigentlich Anatole Bisk, französischer Schriftsteller und Journalist russischer Herkunft; * 28. 3. 1919 Odessa, † 17. 3. 1998 Paris), ebenfalls ein Freund von Marlene Dietrich. Von ihm ist das Buch: Marlene Dietrich - Eine Liebe am Telefon .


Norma Bosquet was Marlenes a secretary and then became her friend and nurse. In Marlenes to the last life weeks Norma was almost daily with her. By different side it was confirmed that Norma has looked very much after Marlene.
The friendship between Marlene and Norma stopped death after Marlenes. Norma has never said a little bit negative about Marlene. In her book published in 2007 Marlene Dietrich: Les derniers secrets in which she remembers her time with Marlene has remained they a true friend of Marlene.

Norma Bosquet was married with Alain Bosquet (actually, Anatole Bisk, French author and journalist of Russian origin; * 28.3.1919 Odessa, † 17.3.1998 Paris), also a friend of Marlene Dietrich. From him is the book: Marlene Dietrich - Love on the phone.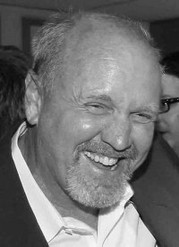 John Michael Riva * 28. Juni 1948 in New York City; † 7. Juni 2012 New Orleans
John Michael Riva son of actress-author Maria Riva and art director William Riva and the grandson of Marlene Dietrich and film editor Rudolf Sieber.

J.M.Riva work as a production designer in many known films, as well as "The Color Purple", which earned him in Oscar nomination