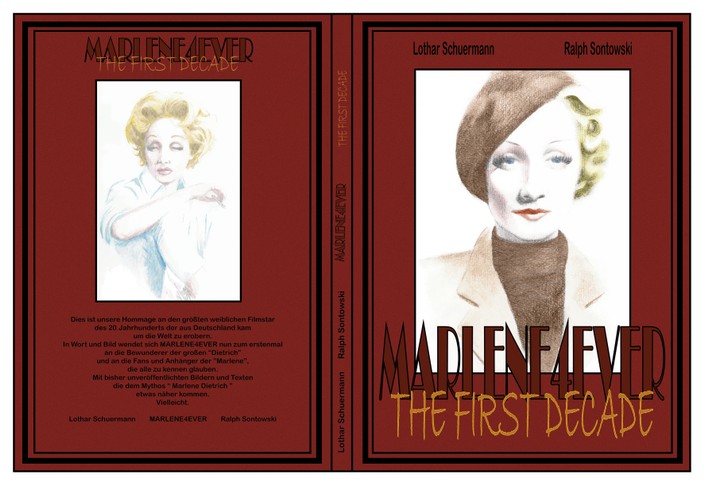 OUT OF SOLD
A publication of marlene4ever for our Club members, with previously unpublished photos. Very appreciate our guest authors could include with interesting topics in this project.
Self publishing

******************************************************************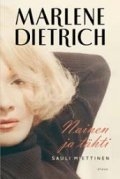 ISBN13: 9789511248699
Sauli Miettinen, the author researched archive in Berlin at the MDCB and in Amsterdam in the Norma Bosquet archive.
this more then 600-page biography, which was published in 2011 in Finland, is available until now only in Finnish
language.
The title of the book translated into German: Die Frau und Der Star
The title of the book translated into English: The Woman and The Star
The author hopes to find a German publisher who wants to publish this book in German language!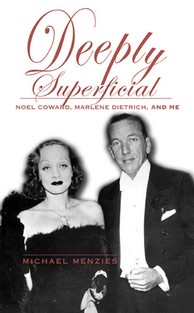 Deeply Superficial: Noel Coward, Marlene Dietrich, and Me (Michael Menzies)
Gebundene Ausgabe: 220 Seiten
Verlag: Magnus Books (Published in the United States, publishing the rest of the world unknown)
Sprache: Englisch
ISBN-10: 1936833190
ISBN-13: 978-1936833191

In this dazzling memoir that also serves as a dual biography of stage and film legends Noel Coward and Marlene Dietrich, producer Michael Menzies chronicles in hilarious detail his life-long obsession with the theater in general and these two international superstars in particular.

Born in New Zealand, and physically a doppelganger of his father, Menzies was convinced at an early age that he did not belong in the outdoorsy, sports-mad country of his birth, but on the glittering stages of the world's most glamorous theaters. And a twelfth birthday present from his mother confirmed this,

Allowed to purchase any gift, as long as it was a book, Menzies was drawn immediately to the autobiography of actor/writer/composer Noel Coward, and was soon consumed by it. He identified hugely with Coward, so much so that he came to believe that he must be his love child. But with whom? Menzies worked out that his mother must be Marlene Dietrich, who happened to be among Coward's inner circle. As Menzies writes, "the dates didn't really fit but were close enough if one fudged a little".

The book follows Menzies's decision to leave New Zealand and takes him on a voyage around the world to confront Coward and Dietrich and announce himself as their son. It's not long before he realizes that this could not be so, but he continues his search for them – and their pasts, nonetheless. He finds echoes of their lives in London, Paris, New York, Berlin, Switzerland, Jamaica, all of which he recounts in this book.

Deeply Superficial is a tribute to Menzies's four parents: Clive and Mary Menzies, who guided his early years and allowed him the freedom to indulge his imagination ,and Coward and Dietrich who gave him the inspiration to "above all, behave exquisitely", which remains potent in him to this day.

Review:
Deeply Superficial: Marlene Dietrich, Noël Coward, and Me by Michael Menzies
What a joy this book is to read. It's an honest story reaffirming that love, true love, has no prejudice and often times will find us if we allow it. The heart-warming story of a man who invents a second identity for himself , as the child of Dietrich and Coward. It is an inspiring, poignant, entertaining memoir that satisfies the reader on many levels. You can find here many biographical data of Marlene Dietrich and Noel Coward!
I do recommend this book!